3 tags
Taping The Lisa Oz Show
Amy just finished taping a segment for Lisa Oz's new show, which launches in July. (Lisa Oz = Dr. Oz's wife.)
2 tags
DATA's in Australia!
Data's big in Australia! The Aussie edition of Grazia Magazine published an excerpt of Data for online daters throughout the country.
1 tag
Amy's the Lady Geek Of The Week!
But perhaps the reason why we love her the best is that she recently authored "Data, A Love Story." After attempting – and failing – to find love via online dating, she took matters into her own hands. Or rather, the hands of her male alter ego. Using digital strategy and sharp intellect, she met her ideal man (now husband!). And for the benefit of her fellow lady geeks, she turned her story into...
1 tag
Amy Profiled on Design Matters
Amy was interviewed by Debbie Millman for the wildly popular Design Matters show. The conversation went well beyond data and dating… The entire epsiode is now available for streaming and download. Click here to listen.
3 tags
Amy's op-ed in Time Magazine
The "tyranny of choice" theory posits that surrounded by too many options, we become paralyzed, overwhelmed, and unable to make a decision. Some of us begin to think that we have infinite opportunities and become lured by the prospect of bigger, better deals. Others just want out, so they're willing to settle for someone who seems good enough at that moment in time… Read the...
9 tags
Data translated into three languages!
DATA is now being translated into three languages! Coming soon to Taiwan, Korea and Brazil! Look for it on bookshelves in Chinese, Korean and Portuguese in a few months! Italy, will you be next? (Sì! Sì!) DATA是现在正在翻译成三种语言!即将到台湾,韩国和巴西!在中国,韩国和葡萄牙在数个月的书架上寻找它! DATA는 현재 3 개 국어로 번역되고 있습니다! 대만, 한국, 브라질에 출시 예정! , 중국어, 한국어, 몇 개월 만에 포르투갈어로 책장에 찾아 봐! DATA agora está sendo traduzido em três línguas! Em...
4 tags
Data About Data
We've been collecting and analyzing data about Data, A Love Story's readers, reviewers and buyers. For example, how many of Data's readers also belong to AARP? What are the two most common words used to describe Amy's story? See the results here…
5 tags
Amy's op-ed in Quartz
The profit model for dating sites relies on retention, even though our desire as members is exactly the opposite. We want to find true love so we can be finished with dating altogether. Once we're in relationships, we're theoretically off the market. We cancel our memberships and spend our money elsewhere. Fresh new crops of daters should cycle through the various dating sites just as current...
3 tags
People Magazine Feature!
…She has the perfect surname for an online dater–and a heartening tale about how she found love and you can too.
3 tags
Watch Amy on The View
Watch the full segment of The View here. After many epically bad dates, Amy Webb decided to change her approach. She had been set up by family members for so long it seemed that the Internet would be a more successful venue for finding Mr. Right. While it was more efficient, the dates were still awful. She just wasn't finding her perfect man, which she said was Michael Bluth from Arrested...
5 tags
Amy talks to the New America Foundation
Data, like diamonds, can be mined. But is data forever? Or, in other words, can you find love by creating a data-based algorithm for online dating sites like match.com? That's how Amy Webb found her husband. She documents her digital romance in a new book, "Data, a Love Story." But Christine Rosen is skeptical. The Schwartz Fellow is writing a book that cautions against using too much tech to...
3 tags
Great review in Italy's largest newspaper!
Durante il suo approccio quantitativo alla ricerca del partner, l'autrice di Data. A love story ha fatto scoperte esilaranti: le donne con i capelli ricci, per esempio, vengono scartate più facilmente: "Un giorno scoprirà quanto sono belli i tuoi boccoli – afferma -, ma nel frattempo stirali per le fotografie". Che gli appassionati del "Give me five" hanno un lessico sgrammaticato e che gli...
4 tags
A New Love Formula - CNN
One of the original 135 questions on that very first computer dating system: "Do you believe in a God who answers prayer?" I know all this because I read Chapter 5 of "Data, A Love Story," the new book by our guest on our pre-Valentine's Day edition of CNN Profiles, Amy Webb. Webb is not particularly religious. Listen to the full interview between Michael Schulder and Amy at CNN Radio…
2 tags
Fantastic review/ Interview in Booktrib
If anyone could solve the online dating problem it had to be Amy Webb, CEO of Webbmedia Group, a digital strategy agency that advises clients about technology and digital trends. Forbes calls her "the strategic Svengali behind many blue-chip media companies" and includes her in a list of "Women Changing the World Through Technology." Read the full story here…
3 tags
Hacking + Data = Love
Online dating is weird as hell. You'd think this wouldn't be the case. After all, the algorithms that connect people on dating sites aren't theoretically all that different from the ones that power search engines and generate billions in revenue. So why is online dating still such a thoroughly imperfect experience?  Amy Webb, like so many others, learned just how flawed the...
2 tags
Amy shows her results on the Today Show's...
"Online dating sites are excellent places to find casual and serious long-term relationships, but only if you have a plan first," Webb told TODAY.com. "I don't advocate crunching numbers like I did, but I do strongly recommend that you start off with a list. What, exactly, are you looking for in a partner? Be extremely specific, even when it feels embarrassing…If having someone...
5 tags
Amy on feminism, Judaism and modern relationships
To be sure, Webb, a self-described feminist, wasn't thrilled with what her digital sleuthing revealed about the hetero male Jewish psyche. "Would I love it if more men were vocal about liking women who are strong and outspoken? Yes," she said, relating her JDate struggles to her efforts to make the tech world more gender inclusive... Read the full story at The Jewish Forward…
4 tags
Great interview with Amy on Israel's national...
That was the case with your last boyfriend. You discuss how you let him bring a Christmas tree into your home, because you thought celebrating his holiday would help help bring you closer together… Read the full story at The Times of Israel…
2 tags
Amy and Brian Interview on Marketplace
Listen to the full interview here. This interview may ring true for some of you — those who've eventually realized they're looking for love in all the wrong places. If that sounds familiar, then you'll relate to Amy Webb's story, in which she tries and fails in online dating — and tries again. And this time, she does those matching algorithms of those...
3 tags
How To Crack The Online Dating Code
Watch Amy talk about her book on Good Morning America, which aired Jan. 31st. Is your online profile keeping you from attracting the right mate? Amy Webb, the author of  "Data, A Love Story: How I Gamed Online Dating to Meet My Match," realized that her online profile was turning off potential cyber-suitors and made it her mission to get to the bottom of it…
5 tags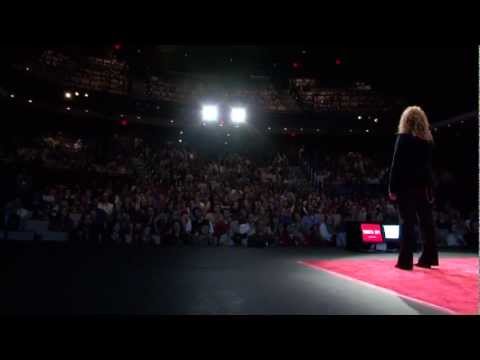 3 tags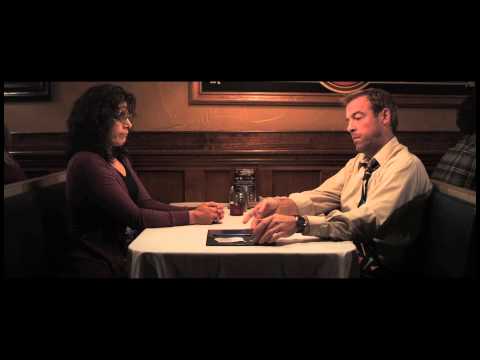 4 tags
2 tags
Read An Excerpt In Slate
It was now July, a few weeks since my date with Jim, the weed smoker who refused to split our dinner bill. I knew matching algorithms weren't perfect, but I kept dating and decided not to cancel my memberships with eHarmony, Match.com, and JDate. The majority of dates I'd been going on weren't horrible, they just weren't great. I was an optimist rooted in math and logic….. Read the full...
4 tags
Photo Scavenger Hunt: full details here!
Join us in a digital photo scavenger hunt game to celebrate today's book launch! Take photos of activities and events inspired by the book and win some of the quirky items Amy used on her quest to find true love! Full details here…
1 tag
Mark your calendars!
Introducing: The Data, A Love Story Photo Scavenger Hunt Team Data is kicking off our biggest adventure yet on January 31st, the day the book officially launches.  Break out your cameras or smartphones and block off some time between January 31st and February 7th to play along.  Read the book, learn how Amy used math and formulas to find true love, and then you can use math and points to earn...
3 tags
How To Use Math To Find Your Perfect Mate
Modern dating sites all promise top-secret magic algorithms that solve for what's referred to in the dating industry as the tyranny of choice. With millions of profiles logged in to online databases, there is a glut of choices… -via Huffington Post
2 tags
2 tags
Read An Excerpt @ CNN.com
(CNN) — This wasn't a part of the plan. At age 30, I was still single and had no exciting prospects. Rebounding from a terrible breakup with my longtime boyfriend, I turned to online dating to find a suitable mate. I joined Match.com, eHarmony and JDate, a website for Jewish singles, and decided I would go out with whomever asked, as long as he didn't seem terrifying. The first...
2 tags
DATA In The NYT Sunday Book Review!
About halfway through her new memoir, "Data, a Love Story," Amy Webb pauses to address the reader. Up to this point, the author's online hunt for a husband has yielded little but farcically bad dates. In frustration she begins an analysis involving scatter plots and word clouds to discern the laws of success in online dating. "I want to reveal what I found," she tells us, "so that you can improve...
2 tags
Hacking The Hyperlinked Heart
Read an excerpt of Data, A Love Story in the Wall Street Journal! What followed was a series of bad dates worthy of a romantic comedy: stupid sexual remarks, too much alcohol consumed (by them). A surprising number of men high-fived me, for reasons that remain unclear. My profile was obviously attracting the wrong kind of man. After one particularly disastrous date—he casually dropped the...
3 tags
Amy's Findings Are A Revolution
The only person Webb goes out with after implementing her system is her now-husband, which could be a coincidence, but makes for an awesome ending. Either way, it was a fun read. More here…
3 tags
All You Need Is (Data-Driven) Love
We asked readers to send in their questions for Amy.  Some of you challenged her conclusions. Others sought her advice. Read all the questions and answers here.
2 tags
"Amy is Mrs. Right Now"
Absolutely love this review of Data: A Love Story from the Cincinnati Public Library System! Thinking that online dating was bound to turn up better guys than the men her mother set her up with, journalist Amy Webb gave it a try. When her matches turned out to be nothing like her imagined Mr. Right, she decided to approach it from a strategic angle - with data, spreadsheets, and a point-based...
2 tags
"This book is great fun!"
"This book is great fun…" – The Toronto Star lists DATA as a must-read book for the new year!
2 tags
4 tags
3 tags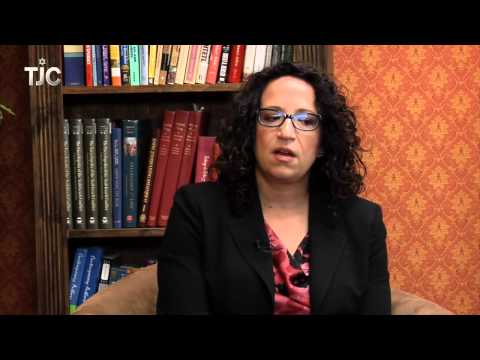 1 tag
Fantastic review from Publishers Weekly!
"Webb's advice for dating both on and offline is insightful (and data-driven), and her descriptions of meddling family members, bad dates, and worse profiles are hilarious and familiar to anyone who's tried dating online…The story of her own experiment is funny, brutally honest, and inspirational even to the most hopeless dater." - Publishers Weekly
2 tags
Great Review For Data, A Love Story From Booklist!
"Webb's clever and inventive experiment, as well as her success story, will be inspiring and eye-opening for anyone who has ever turned to one of the many popular online dating sites in search of love." -Booklist
5 tags
Online dating site...for your Jewish mother
That's right. There's a dating site promising to help your Jewish mother find you true love. It's called TheJMom.com, and their tagline is "Who knows their children better than they know themselves? Their parents!" Parents sign up and then enter information about their child. They don't connect with would-be daters themselves, but instead initial...
1 tag
Early Praise for Data, A Love Story
Amy Webb finds her true love after a search that's both charmingly romantic and relentlessly data-driven. Anyone who uses online dating sites must read her funny, fascinating book.  – Grechen Rubin, author of the #1 New York Times bestseller The Happiness Project I LOVE THIS BOOK TO DEATH! Amy Webb has literally written the book on online dating. This is online dating for geeks - for women -...
2 tags
Review from Kirkus is in!
Just got a great review of "Data: A Love Story" from Kirkus! Summary: "Pleasant, geeky fun." 
5 tags
The perils of dating while Republican in...
She "broke up with me over an op-ed I wrote," Tim recently told The Huffington Post. "After that, I just disclosed up front in the profile, and got several 'Thanks for your note, you seem interesting, but I can't imagine dating a Republican.'" Looking for love can be fraught experience. But in the nation's capital, it seems that being a single...
3 tags
Watch
How many of you were initially grossed out by French kissing when you were teenagers? This clip from Freaks & Geeks (spectacular, amazing show) sums it right up…
1 tag
1 tag
Matt's Whacked View of What a Modern, Smart, Geeky...
I want to tell you about one of the awful, horrible dates I went on at the beginning of my online dating experience. You won't read about this particular date in the book…but it does highlight how disconnected lots of men are from our current realities.  Early on, Match.com emailed me round after round of potential dates. One of the profiles was Matt, a college football player-turned-MBA....
My first pre-review is in!
"Potent stuff" says Library Journal. Library Journal's February Preview: An award-winning journalist who went on to found Webbmedia Group, a digital-strategy consultancy that works with Fortune 500 companies, major media companies, and the like, Webb was nevertheless bombing out on the online dating scene. Then she decided that she wasn't evaluating the right data. So she made a...
robking asked: Hey, yo! I gotta wait until January to buy a book?